Our Staff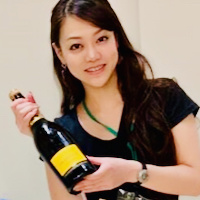 store manager MIYASHITA AI
WSET: Level 4 Diploma in Wines and Spirits
Japan Sommelier Association: Sommelier

<Experience>
Born in Osaka in a family that loves having drinks. She studied at a college in Chile, where she became familiar with wine. She was fascinated by wine when she casually started attending the WSET wine school in 2009. After working hard as a global marketer at a major manufacturer unrelated to wine during her 20's, she joined the prestigious wine store Wassy's in Osaka in 2011, entering the world of wine business. She completed WSET level 4 diploma in January 2020. She have been the manager of The Winery Tokyo since January 2018.。
<Message from Her>
"I like wine, but I don't know what to choose." I had this problem for a long time when I didn't know anything about wine. It is very difficult to choose the perfect bottle from a number of wines on the shelves. I needed to make a purchase decision solely by the design and descriptions on the labels. Most of the time it ended as a disappointment. But this is exactly what I really don't want my customers to feel.
I tasted and evaluated every wine we carry at the store to make sure that no matter which bottles you choose they are delicious, high quality, and reasonably priced. Please ask me anything to help you to find the perfect bottles that suits your palate, your dinner menu, or events you are planning.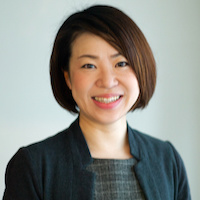 staff MATSUKI RIE
ASI: International Sommelier Diploma - Gold
Japan Sommelier Association: Sommelier Excellence / Sake Diploma
WSET: Level 3 Award in Wines and Spirits
Wines of South Africa: Certified Instructor
Conseil Interprofessionnel du Vin de Bordeaux: Certified Instructor

<Experience>
Born in Aichi prefecture. She worked at French restaurants in Tokyo including such a luminary as Tayuban Robuchon, before she moved to France to work. After working as a sommelier for 6 years at a Michelin-starred restaurant, she returned to Japan and worked at The Mandarin Oriental Tokyo. She has been awarded in numerous sommelier competitions throughout her career. In 2014 she won the 4th prize at the best sommelier competition in Japan. She is also a freelance lecturer at wine seminars, a writer for wine magazines, and a judge at the International Wine Challenge competition.
<Message from Her>
Through various wine activities, I am committed to spread the joy of wine throughout Japan.
While working as a sommelier in France for 6 years, I visited wine regions throughout France. During my career I had opportunities to visit wineries in California, South Africa, Greece, Hungary and Japan. I am very pleased to work at The Winery, where can directly communicate with customers and suggest great wines from around the world. I have worked as a sommelier at hotels and restaurants for 15 years until I became independent, so I am good at suggesting wine and food combinations. Please feel free to ask me if you have any questions and concerns.
staff MATSUZAWA NORIKO
Japan Sommelier Association: Wine Expert

<Experience>
Born in Chiba Prefecture. After becoming a wine expert in 2014, she quit the job in the dental industry and began working in the wine industry. Work experience includes a French wine importer and a California wine importer.
<Message from Her>
Encounter with delicious wine will enrich your life. I will do my best to help you to have many happy encounters with interesting wines!